Kenneth Richard Turner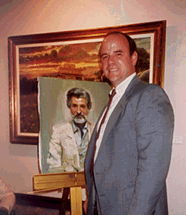 My painting is a combination of hard work, years of study,
intellect and intuition. I strive for a synergism of technique
and feeling to express the idea behind every painting.
I love to paint and still look forward each day to meeting the
challenge each canvas affords.
Painting List