. . . Harris County

Note: This is a work in progress. All of the Census Block maps for Harris County have been captured and are in the "i" subdirectory. However, all of the web pages calling these maps have not been developed. The work done to date starts in the northwest corner of Harris County. This process can be automated, and this example project might never be completed. The objective was to do enough to demonstrate proof-of-concept.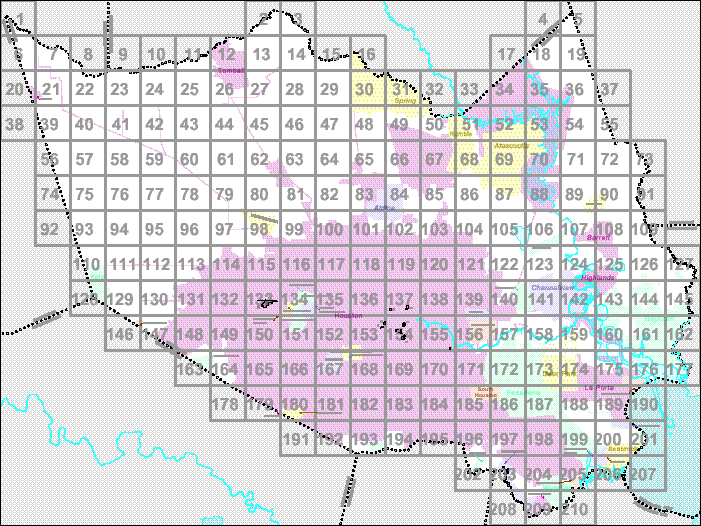 Click on the key map of Harris County to go to a larger scale key map, index page.
Clicking on the red cells above and underneath the map will bring up a larger map of the selected cell.

The Harris County Map is a subset of Texas Railroad Commission District 3, specifically available for section for the Dynamic Resources Lead Generation Machine at:
http://www.walden3d.com/dynamic/counties/texas, then click on "District 3 SE".

This page is at: http://www.walden3d.com/H/index.html
For further information contact:
Walden 3-D, Inc., P.O. Box 382, Barker, TX 77413-0382
- 281.579.0172 - facsimile: 281.579.2141 - cell: 713.542.2207 -
- URL: http://www.walden3d.com * e-mail: info@walden3d.com -