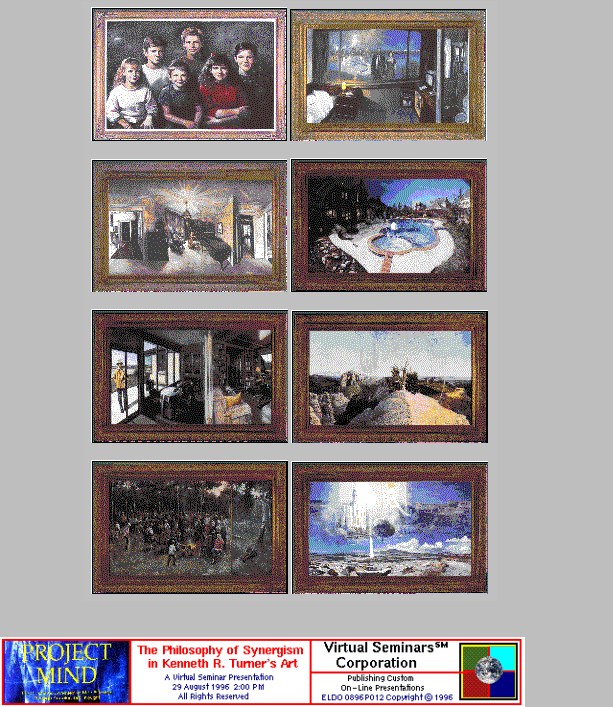 Carl Rogers taught:
"That which is most personal is most general."
(The Seven Habits of Highly Effective People by Stephen R. Covey, Simon and Schuster, 1989, page 267.)
These 8 paintings were commissioned as a group to accompany
"Prime Words - A Poem"
The children in the group portrait each own one of the paintings. The parents each own one as well. Each painting is a scene of a commonly accepted reality. However, the particulars, the relationships within this framework, are used to symbolize greater truths and the understanding of them.
Children's Portrait
Hotel Overture
Eternal Perspective
Creation
Workers and Thinkers
Civilization
Family Reunion
Epilogue