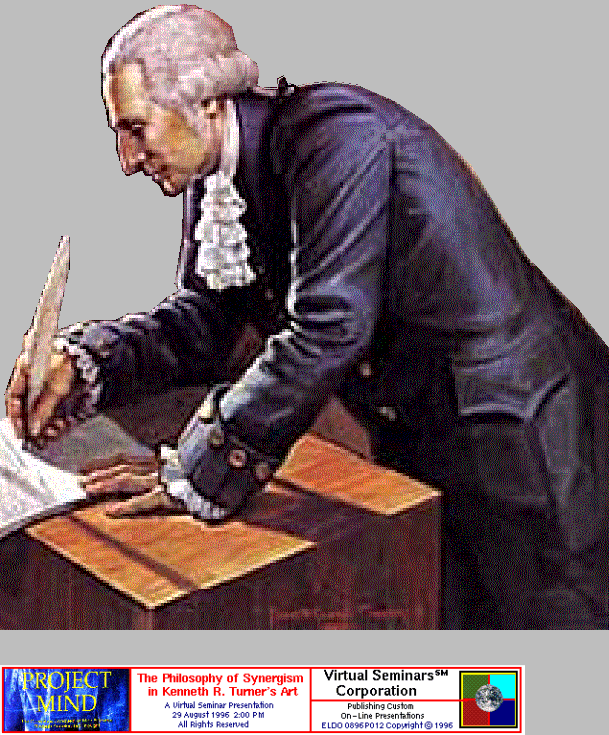 Image from a dream.
Common creative processes of a musician, inventor, and scientist:

Beethoven heard his Ninth Symphony all at once and
spent nine years trying to write it down.
Edison's creative process included a dream-state.
Einstein "suddenly knew all at once what to change."

This painting was designed around a dream image of Washington in this position,
after weeks of unsuccessful sketches.