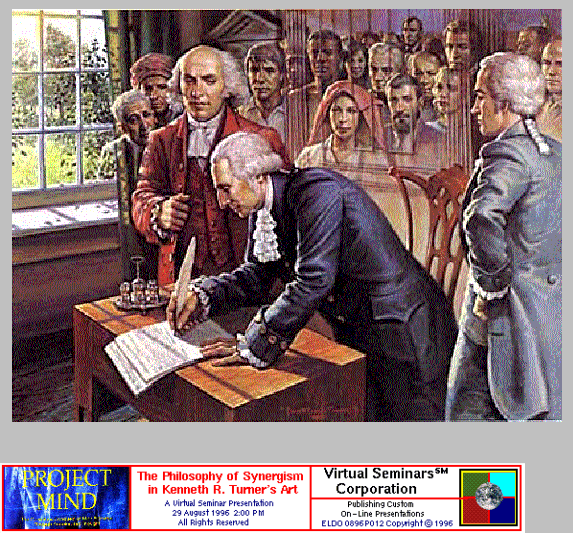 Painted to commemorate The United States Constitution bicentennial.
Thomas Jefferson in The Declaration of Independence justified a change in government by appealing to a higher law.
The newly acquired freedom was in danger of failure because of polarized groups.
The Constitution brought polarities into harmony.
The resulting synergy created a new freedom.
Harmony is the balance of tensions, not the absence of tensions.