Seventh Annual Nelson Grandkids Summer Science Camp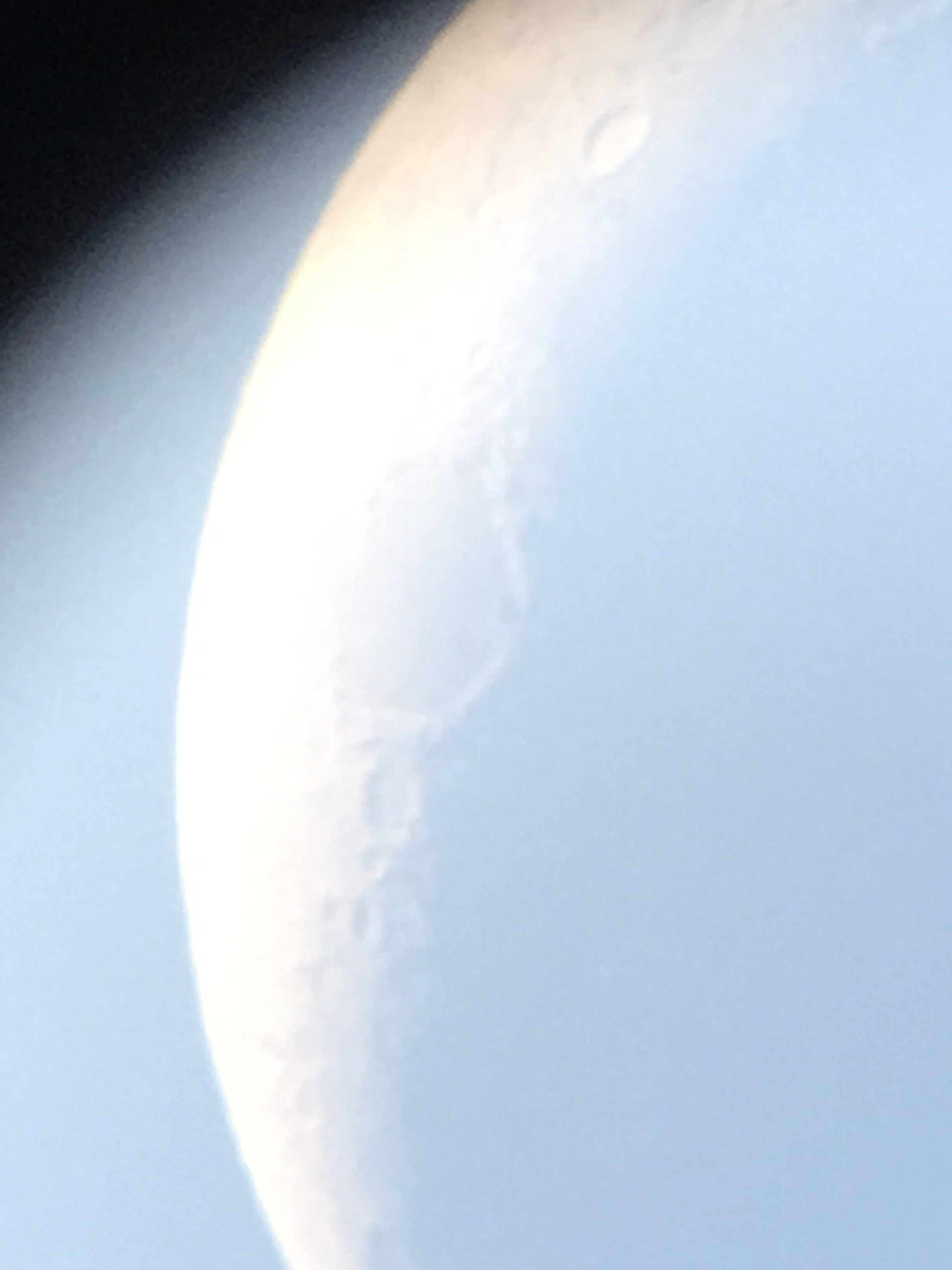 2016 Science Camp Notebook:
For pdf of Science Camp Notebook click here, and
to download a PowerPoint version of the Science Camp Notebook click here.
SUU Computer Science Outreach Information:

Use the following links for self-tutorials on programming:

Other Information and Photos:
Note and photos to Ray Gardner and Science Camp Participants from Hilton Long
Directory with Grandpa's Photos
Directory with Grandma's Photos
Directory with Ben's Photos
Directory with Paul's Photos
Directory with Aunt Sara's Photos

Photo to right taken through Raymond Gardner's Reflector Telescope with Grandpa's phone camera.
Participants:
Our family has deep roots in Iron County. As a Family History Consultant, I have learned a lot more about our family.
For instance, Nelson's have 2 direct ancestors who were born in the 1790's who are burried in the Cedar City Cemetary.
I am documenting relatives born in the Cedar City Cemetary, and you can review this documentation at http://www.walden3d.com/ccc
Assignments for 2017 Science Camp:
Download the html source for your page;
Update the html source with your own content;
Send it back to Grandpa to post (rnelson@walden3d.com);and
Grandpa will update your web page.